February 6, 2010,Snow and BOOKS!
You may be asking... WHERE HAS SHE BEEN? I've been writing a lot! 5 books will hit the stands in 2010, and I'm currently working on the October 2010 release. It's a Special Edition!

More currently, though, I have three exciting books coming out from Silhouette Desire January, February and March. FROM PLAYBOY TO PAPA! hit the stands in January, but you can still get it. This book was #1 on Border's Series Bestseller list and also made the USA Today Bestseller list! Surprised and delighted me.

Right now, THE PLAYBOY'S PROPOSITION is hitting the stands.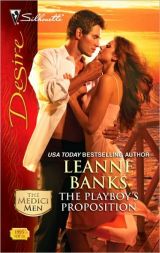 Right now, it's also snowing! HERE WE GO AGAIN! In central Virginia, we got hit with another snowstorm. This one isn't as bad as last week (over a foot of snow last week!), but it's bad enough. We're not used to so much snow and the plows don't even make it into my neighborhood. Oog! Even the dogs are tired of it! I'm sharing a pic of my Pom Bijou in the white stuff for your viewing pleasure along with a little background on the opening scene of my February Silhouette Desire THE PLAYBOY'S PROPOSITION!

The Playboy's Proposition opens with a snowstorm in Atlanta, GA, which doesn't
happen very often, but when it does, let me tell you, it's a mess! I was once
stranded in Atlanta for three days because the airport shut down due to snow! In my
book, hot hero Michael Medici offers to take waitress Bella St. Clair home. They
make a stop along the way and end up turning a cold, cold night into a scorcher!

Do you have a favorite snow story of your own or from a book? Share it with me! Here's Bijou.:)



Stay warm and stay tuned! I'm going to try to blog once a week!

xo,
Leanne